There are moments in life that make all the hard work, the countless hours of dedication, and the unwavering belief in oneself worth it. For me, that moment has arrived, and I am absolutely thrilled to announce the launch of my very first published book, "The Purple Ribbon: A Guide for Families Facing Cancer Together." This project has been a labor of love, and it is now available on Apple Books and Amazon in both digital and paperback formats. Join me on this exciting journey as we explore the inspiration behind the book, its significance, and what it means to families facing the challenges of cancer.
The Inspiration
"The Purple Ribbon" was born out of personal experience, compassion, and a desire to make a positive impact. My own family faced the daunting journey of cancer, and throughout that difficult time, I realized the immense need for a comprehensive resource that could guide families through the physical, emotional, and practical aspects of the cancer experience. This book is a culmination of my experiences, interviews with experts, and the collective wisdom of families who have walked this path.
Why "The Purple Ribbon"?
The title of the book, "The Purple Ribbon," holds a deep significance. The purple ribbon is a symbol of support and awareness for all cancers. It represents unity, strength, and hope, which are crucial elements when facing a cancer diagnosis as a family. I wanted the title to convey the message that families can come together, like the threads of a ribbon, to navigate the challenges of cancer and emerge stronger.
What to Expect from "The Purple Ribbon"
"The Purple Ribbon" is more than just a book; it's a guide, a companion, and a source of comfort for families dealing with cancer. Here's a glimpse of what you can expect from its pages:
Expert Insights: The book features insights from healthcare professionals, psychologists, and caregivers who provide valuable advice on coping with cancer.
Personal Stories: Real-life stories from families who have faced cancer serve as a source of inspiration and a reminder that you are not alone in this journey.
Practical Guidance: From managing appointments and medications to addressing emotional challenges, the book offers practical tips and resources to help families navigate the complexities of cancer.
Communication Tools: Learn effective ways to communicate with your loved ones and healthcare providers, ensuring that everyone is on the same page.
Self-Care: Discover the importance of self-care for both the patient and the caregiver, and find strategies to maintain physical and emotional well-being.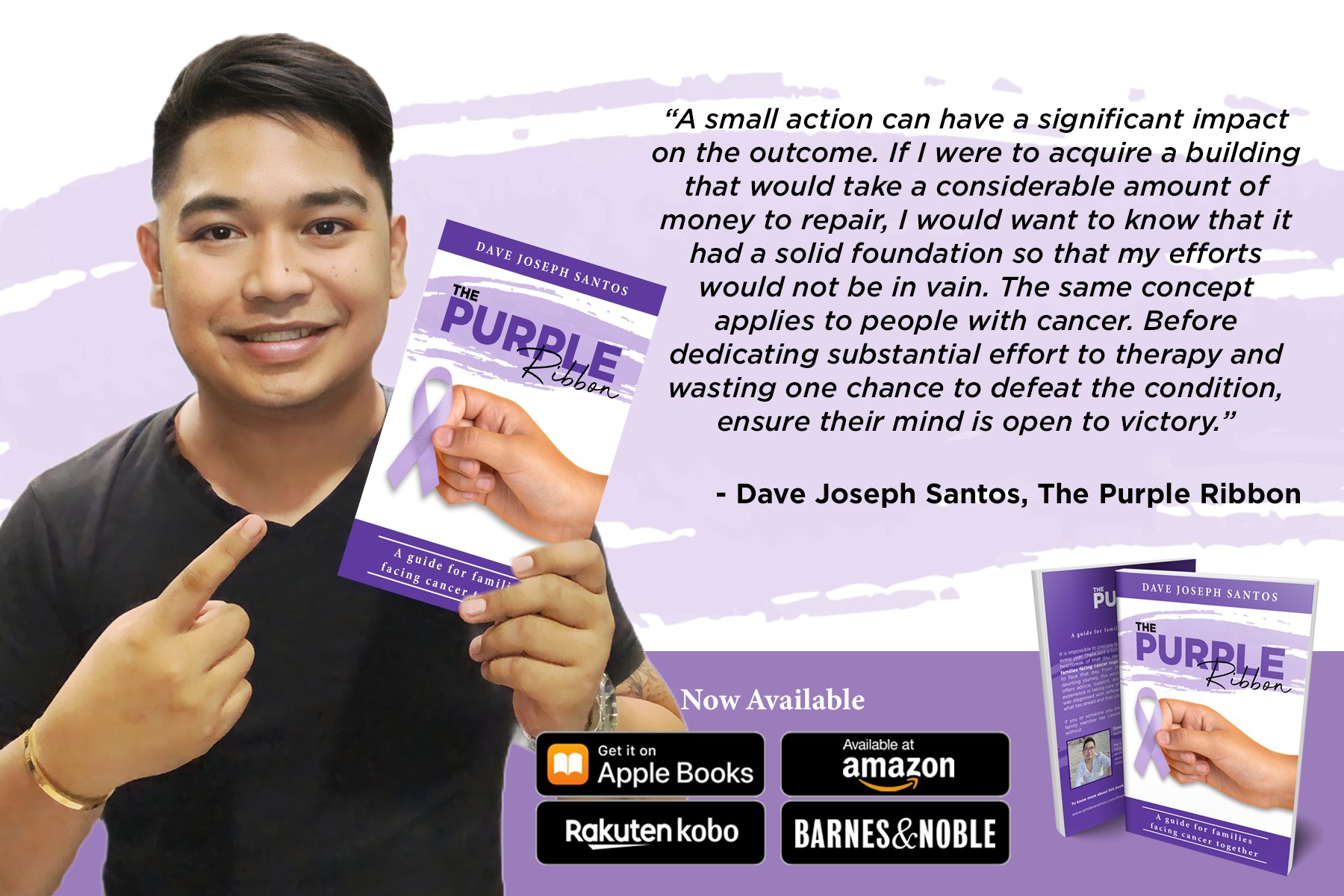 I am thrilled to share that "The Purple Ribbon" is available on two major platforms, Apple Books and Amazon, making it accessible to a wide audience. You can choose between digital and paperback formats to suit your preferences. Whether you're looking for a portable digital version or a tangible copy to highlight and reference, the choice is yours.
Visit https://www.iamdavesantos.com/thepurpleribbon for more details.
Conclusion
The launch of "The Purple Ribbon" marks the fulfillment of a lifelong dream and a deep commitment to helping families facing the challenges of cancer. I am excited to share this resource with you and believe that it has the power to make a meaningful difference in the lives of those affected by cancer. Together, we can embrace hope, unity, and strength—the true essence of the purple ribbon—as we navigate this journey as a family.
I invite you to grab your copy today, and together, let's make a positive impact on families facing cancer, one page at a time. Thank you for joining me on this exciting journey!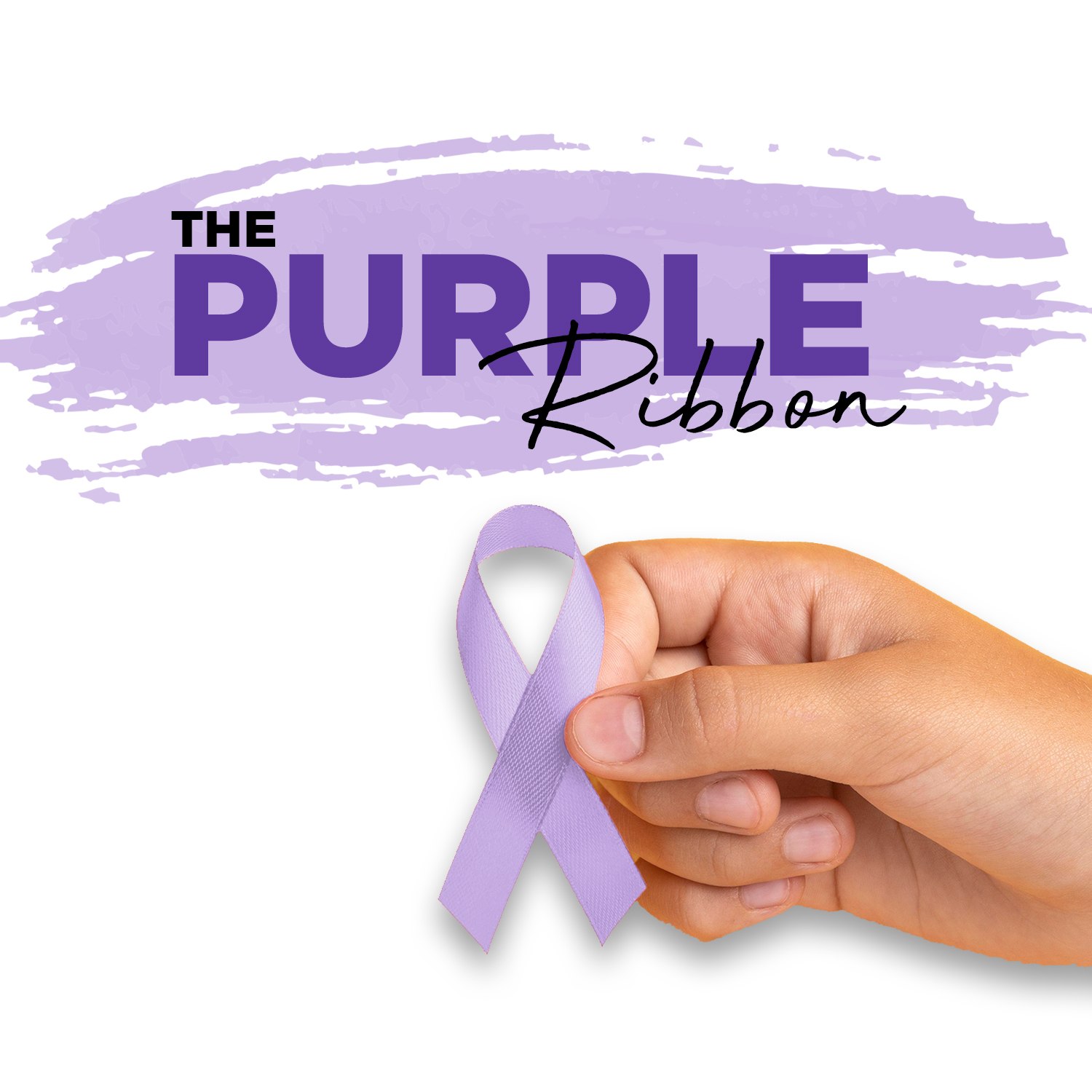 This book presents an organized, helpful way of thinking about caregiving for a loved one. It is full of practical information, personal stories, and useful resources.